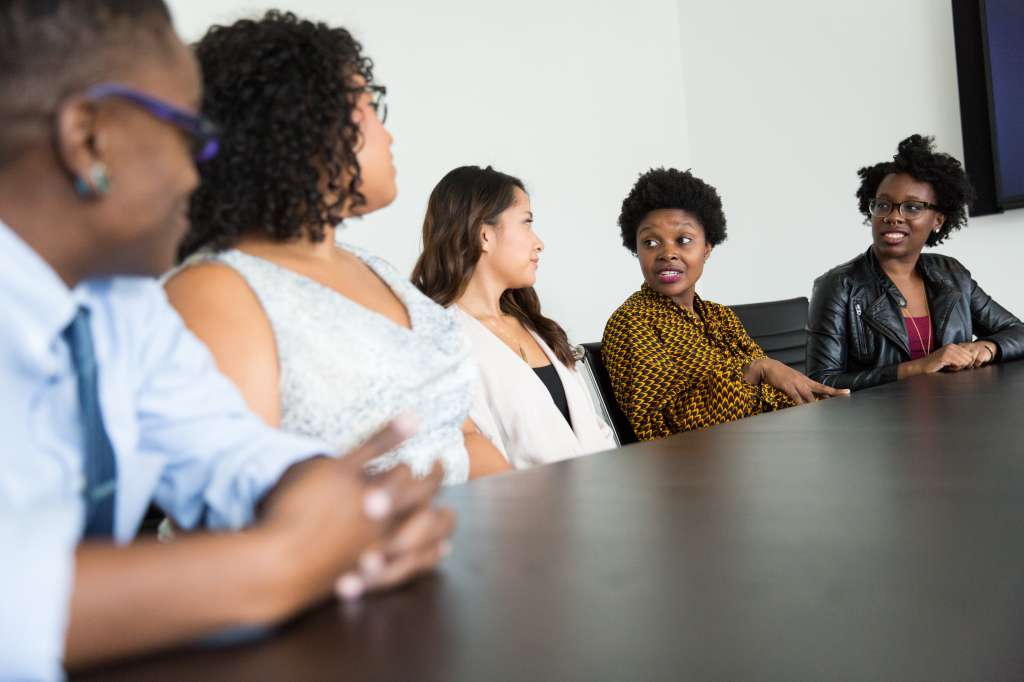 Diversity, equity and inclusion (DEI) compliance is at the forefront of employers' minds. Concerns surrounding employment and hiring processes are under the microscope like never before. While many might believe they already have appropriate policies and practices in place, it's important to stay on top of updates.
Up-to-date DEI policies are especially important for employment, promotion and employee retention efforts. A violation of discrimination laws or a poorly-handled incident of harassment can end in significant consequences for an organization. Here are a few areas to consider when evaluating current policies to avoid potential future complications.
Direct Benefits of Diversity
Studies show prioritizing a diverse team that reflects the business community builds a healthier work environment. Employees and customers want to see people that accurately represent both themselves and their neighbors in their places of business.
Here are some ways a diverse workplace can benefit a company:
It can increase employee loyalty and engagement.
Some studies suggest it can decrease turnover rate.
It's better for bottom lines. Companies with diverse executive decision makers performed around 35% higher than competitors.
Businesses that promote inclusivity typically have improved teamwork and make more profitable decisions.
Ensuring Effective DEI Policies
To avoid consequences and promote a healthy work environment, there are several steps that can encourage good DEI practices in the workplace. Here are a few areas to keep in mind when evaluating or planning updates to DEI-related policies.
Learn About & Stay Aware of Biases
Many don't believe they're biased against a certain race, gender, religion, age, sexual orientation or ability level. While people may not act on this knowingly, there are often unknown or implicit biases they hold that inform their decisions. To make matters more complicated, most people have something called an "affinity bias" to wrestle with. That means they may subconsciously prefer people that look like them or share the same hobbies. Harvard Business School describes having an affinity bias as selecting a candidate because an employer sees them as someone they would "hang out with after work."
This bias, and others like it, can obstruct objective and inclusive decision making when it comes time to promote or hire employees. To combat this, one of the first steps an organization can take is to provide DEI education to all employees. This training is especially important for those making hiring and firing decisions. Education makes us aware of the biases we have and can help inform the ways we respond to them.
Standardized Hiring Processes
Other action-steps a business can take include standardizing the hiring process. For example, an interviewer might consider asking all candidates the same series of questions in the same order. Doing this gives each candidate the opportunity to speak to their education, skills and experiences that qualify them for the position. One might also consider having several people sit in on interviews to help prevent bias.
A study conducted by Princeton University revealed that an orchestra conducting blind auditions was 50% more likely to select a female candidate than an audition that wasn't blind. When those conducting the auditions only considered the musicians' skills and fully removed biases—even subconscious ones—the diversity of the orchestra increased. Not simply for the sake of diversity, but because the lack of bias allowed them to find the musicians who truly possessed the greatest talents.
Due to the nature of the hiring process for other companies, it's unreasonable to expect companies to conduct truly blind interviews. With that said, here are some ways to simulate the effect of a blind interview without going in blind:
Block the names on the applications during the first round of reviews.
Focus on industry knowledge and experience rather than years spent working.
Conduct the first interview over the phone.
Include an assessment of hard skills such as a test or a sample work assignment.
Navigating Reasonable Accommodation
Diversity goes beyond someone's heritage or their gender, it also includes various disabilities that may require accommodation. "Reasonable accommodation" is a process that may provide equal employment opportunities to people with disabilities. By law, employees with disabilities have the right to request changes to their job function, process, and in some cases job title in order for them to perform their job effectively. Examples of this include:
Improving the accessibility or functionality of the tools required to perform the job.
Providing an accessible parking space with adequate room for mobility equipment.
Allowing a service animal to enter the workplace.
In this context, the word "reasonable" is tricky. The US Equal Employment Opportunity Commission defines a request as reasonable unless "doing so would cause significant difficulty or expense for the employer." It is important to evaluate employee accommodation requests, especially for individuals with disabilities.
Prioritize Feedback
Talking to current employees and new candidates is an excellent way to gauge the effectiveness of company DEI efforts. It's important to ask questions, keep a record of the answers and have open discussions with the executive team about the feedback given. If a complaint repeatedly shows up, contacting legal counsel is the first step in determining how to best navigate it.
Legal Ramifications
There are serious legal consequences for businesses found to be in violation of discrimination laws. The Equal Employment Opportunity Commission (EEOC) states that it is illegal to discriminate against any person because of "race, color, religion, sex (including gender identity, sexual orientation, and pregnancy), national origin, age (40 or older), disability or genetic information." For businesses accused of violating these laws, consequences could include:
Tarnished reputation
Financial burden
Termination of one or multiple employees
In Conclusion
Diversity, equity and inclusion is an important modern societal issue. Companies and organizations everywhere are regularly evolving new best practices to address evolving DEI issues. Now is a good time to evaluate company policies and practices for areas of improvement. Not only can investing early lead to improved outcomes, it could prevent issues in the future.
If your organization is looking to take actionable steps toward stronger DEI policies, it's best to seek professional legal advice. Our employment law attorneys are here to provide you with expertise to help protect you, your businesses, current employees and future candidates.